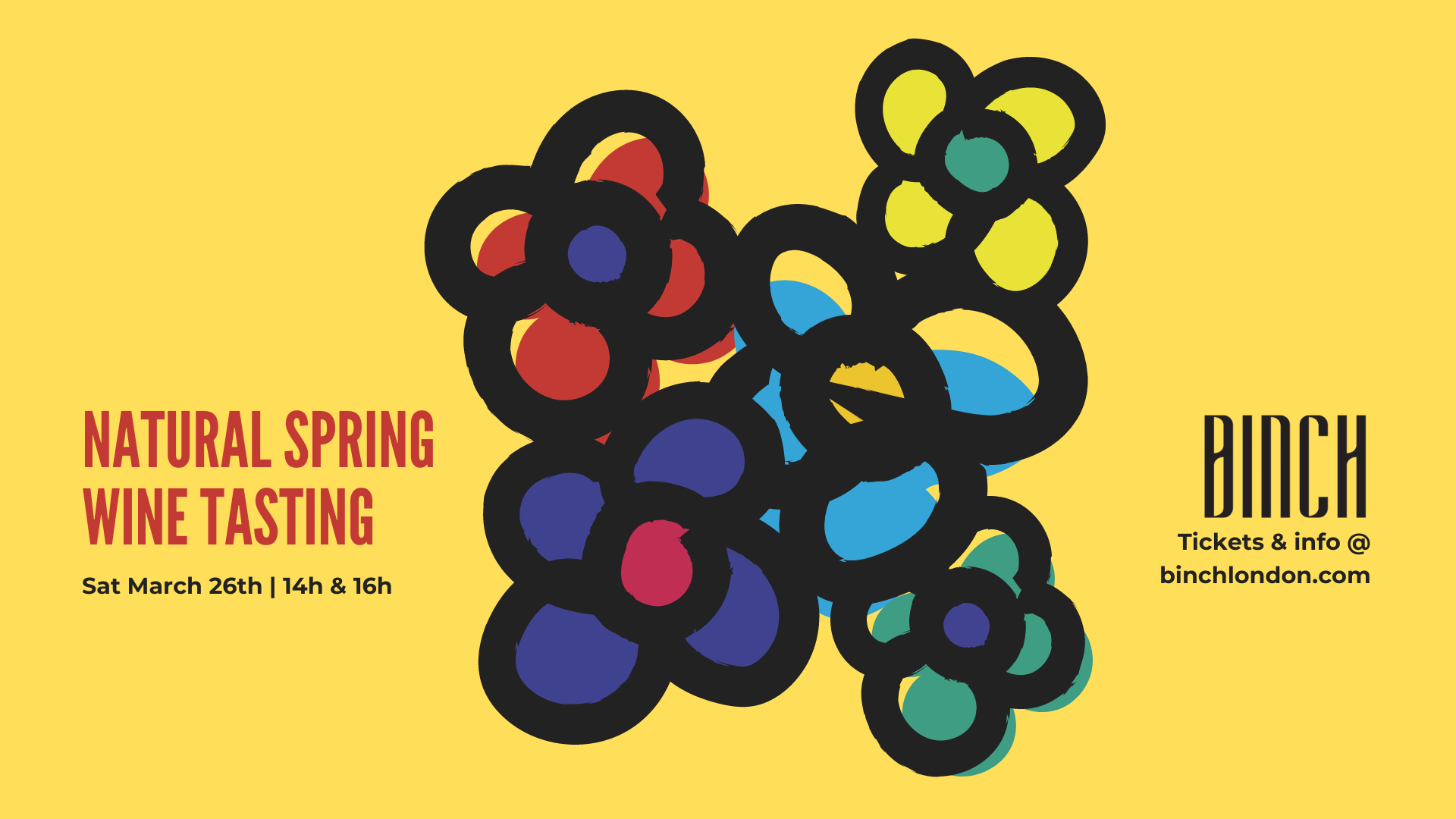 NATURAL SPRING WINE TASTING
As the days brighten and the blossoming begins, we invite you to try six top quality natural wines that will be lovingly selected with the Spring season in mind. Whether it be very berry reds, refreshing mineral whites or delightfully floral Orange wines, we will be sure to pick our favourite bunch. All killer no filler guaranteed.
This is a guided tasting, so you can learn the basics of wine tasting as well as key facts on all the grapes varieties and techniques included. All in an informal setting in our cosy little wine bar.
You can choose between 2 time slots running from 1400 - 1530 & 1600 - 1730 and as always our team will be present to talk you through any of the wine. If you're lucky enough to have 6 friends then you can also enjoy a lovely group discount!
Cheese boards and other delicious snacks will also be available if you need some sustenance to keep you tasting on. Please get in touch if you have any other queries on all the above.
We look forward to seeing you there!
Team Binch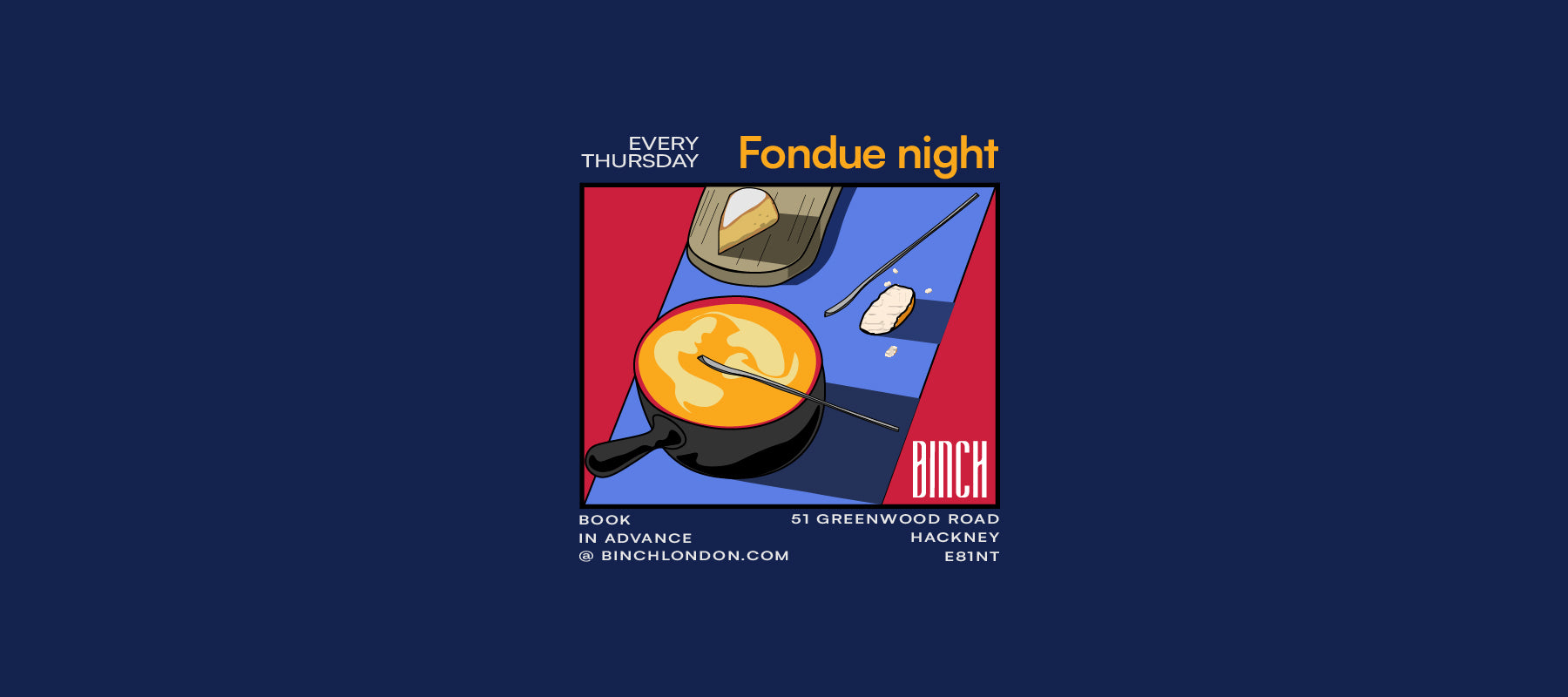 CONTACT US HERE TO BOOK EVERY WEDNESDAY & THURSDAY The Binch Fondue has ARRIVED! Three delicious cheeses (Comtē, Gruyere & Beaufort), a glass of gorgeous white wine & a splash of punch...
Read more