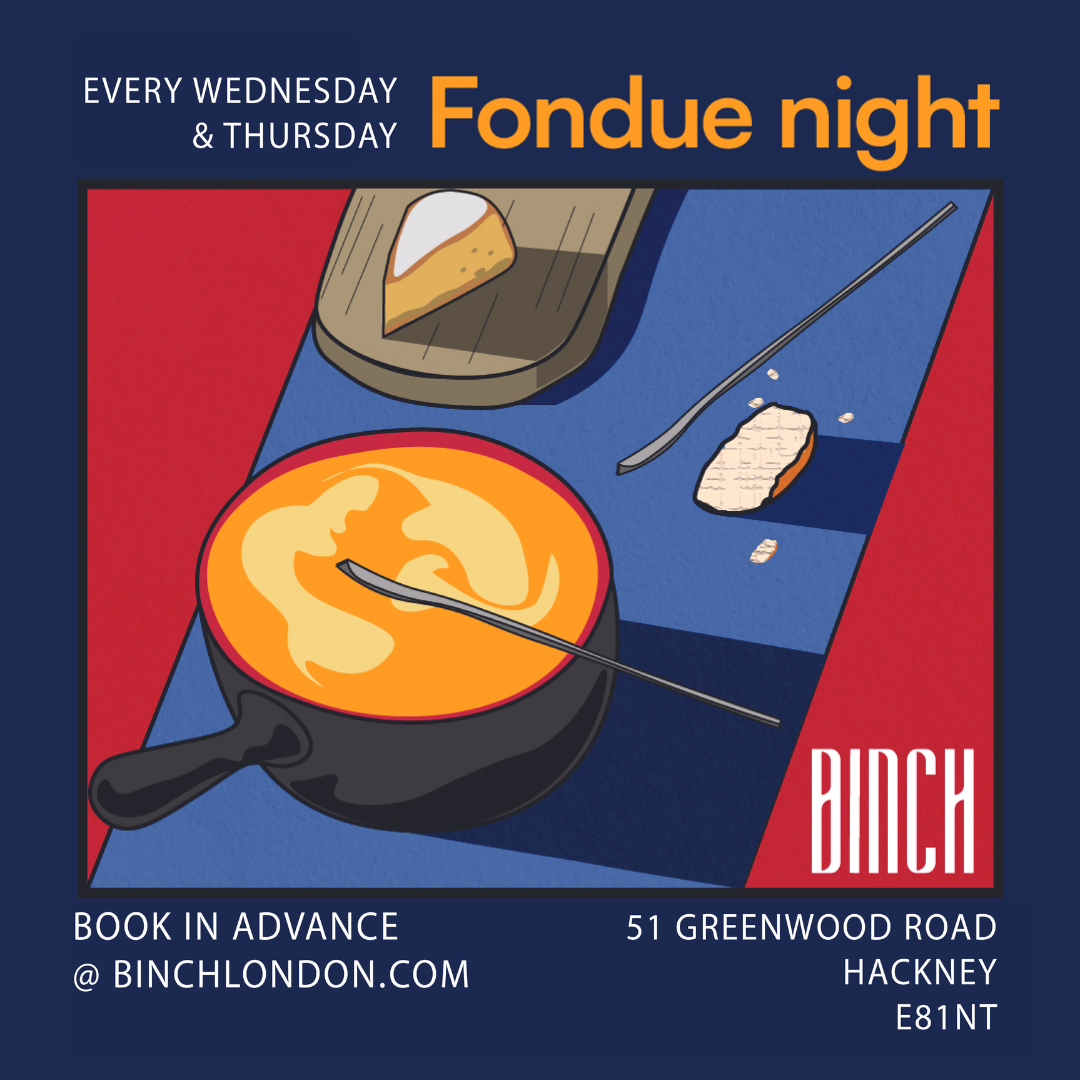 WALK-INS WELCOME 
The Binch Fondue is back! As the nights draw in and the bobble hats come out, we wanted to provide comfort and warmth to you all and thought what does it better than dipping some crusty sourdough into a bubbling bowl of melted cheese.
Think Apres-Ski, in Hackney!
Take a seat in our cosy wine bar and treat yourself to the best winter indulgence there is. Nothing warms your soul as well as a fondue.
If you'd like in click HERE to send us a message and reserve your space for a Fondue. Bookable every Wednesday & Thursday for the foreseeable & we can take bookings from 5pm - 9:30pm. Please specify numbers upon booking.
£17pp includes: Cheese fondue & dipping sourdough. Supplementary extras include: wine, charcuterie and blue cheese. 
See you all soon!