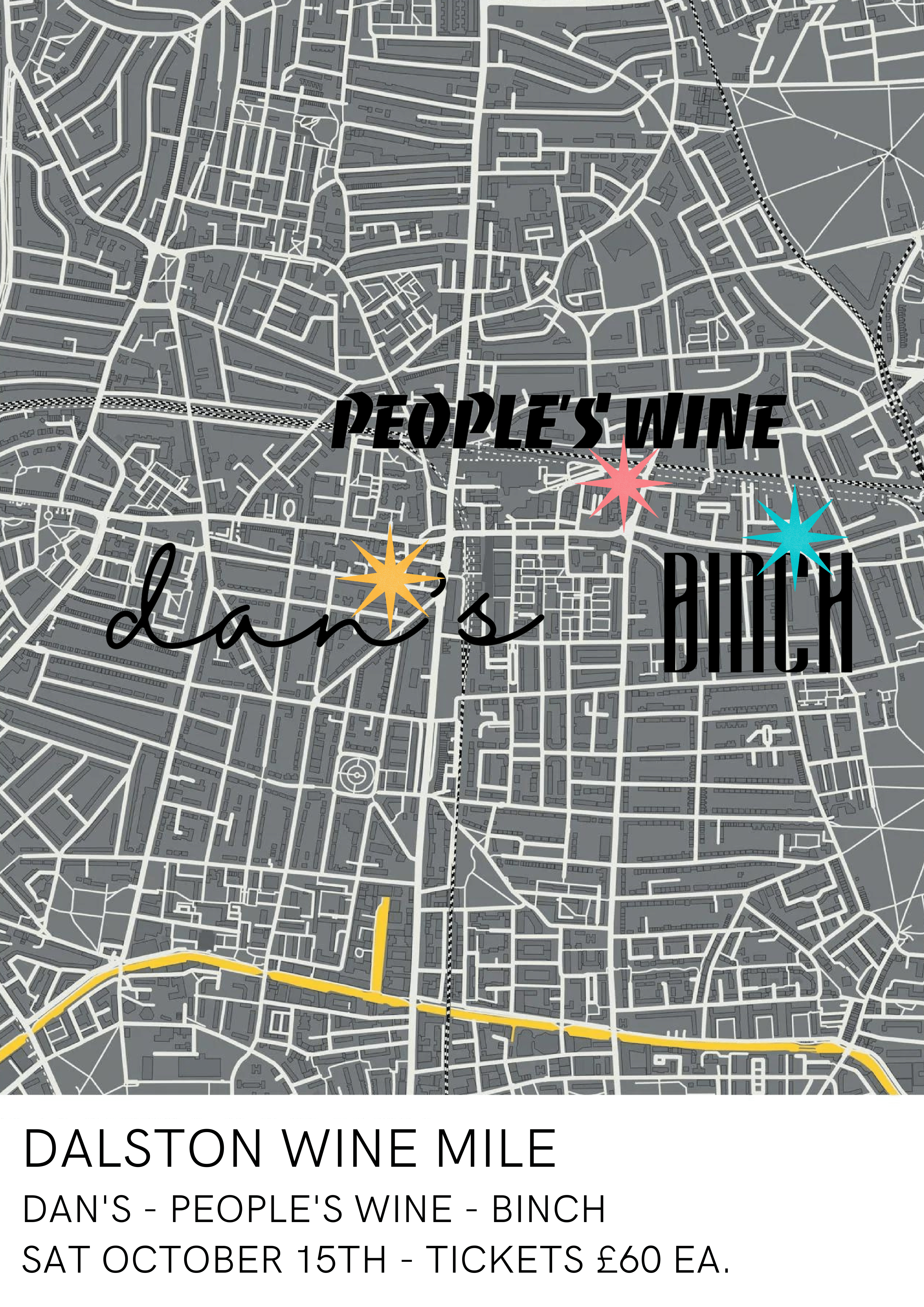 Binch, Dan's and People's Wine are pumped to present the first Dalston Wine Mile. Can you picture a better way to spend an Autumnal Saturday afternoon than cruising through three of the finest wine focused establishments in London, pouring a selection of their best wares.
How It's Gonna Work
We'll have a shotgun start, with each group kicking things off at a different bar. You'll spend an hour knocking back multiple delicious wines, firing off questions and having a good time before rolling onto the next place.
Tickets are limited to 75, with 25 people in each group, starting at a separate venue.